3 items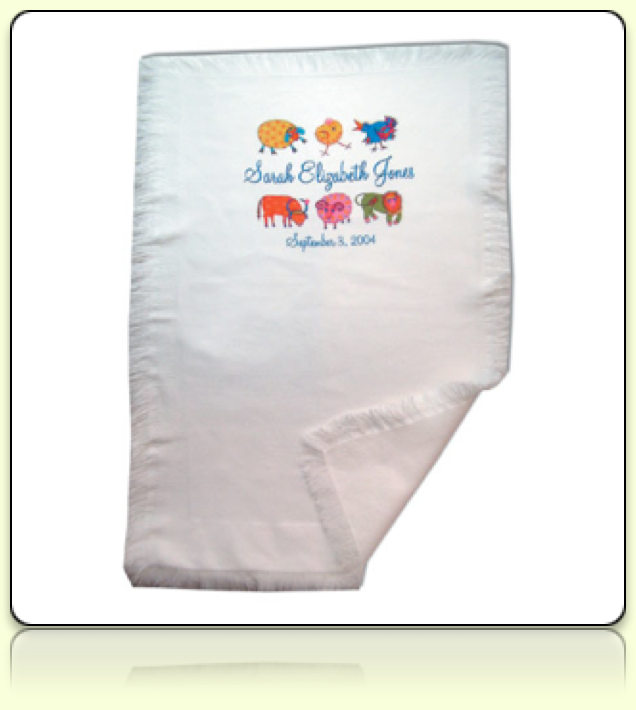 Baby Blanket - White; 26" x 37".
Personalize with photograph, name, birth date, and related artwork to create a beautiful baby shower, christening, or birthday gift. Possibilities are endless, and the process does not change the soft feel.
Baby Blanket w/Blue Background Print
26" x 37". Blue blanket intended for baby boy, imprint with date of birth or any creative artwork. Feels good even after design is applied.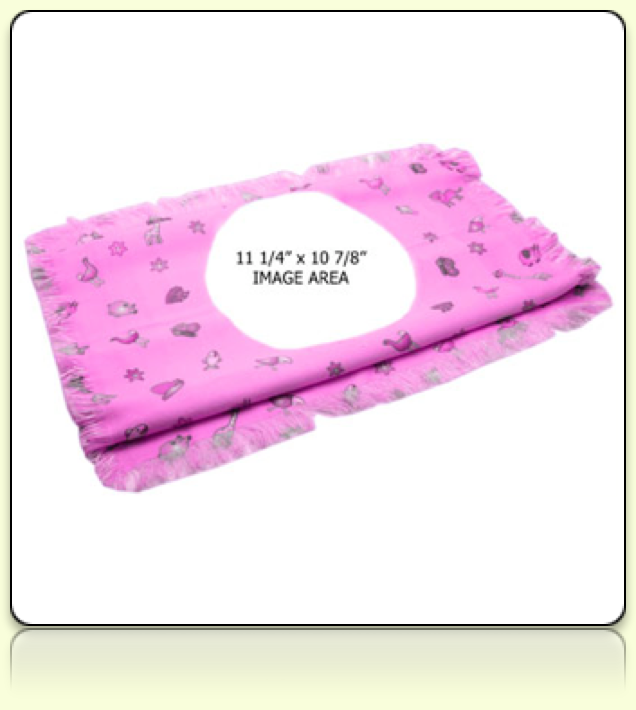 27" x 36" Baby Blanket w/Pink Background Print.
Perfect for baby girls, this incredibly soft blanket looks lovely when imprinted with a sweet design.
---