4 items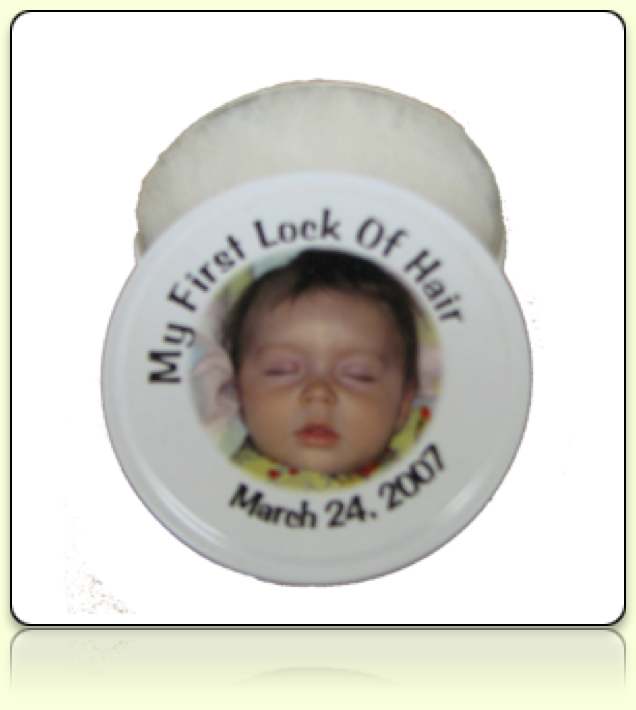 Tin Small Round
2½" round tin. Great to hold all sort of small items. Would make a great place to put that tooth in for the Tooth Fairy to find.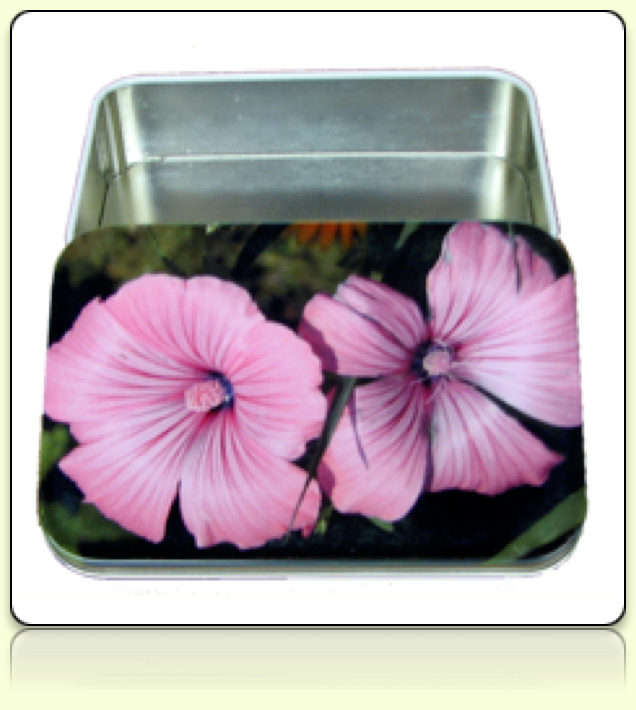 Tin Small Rectangle
2¾" x 4" x 1"
Great for all those little items.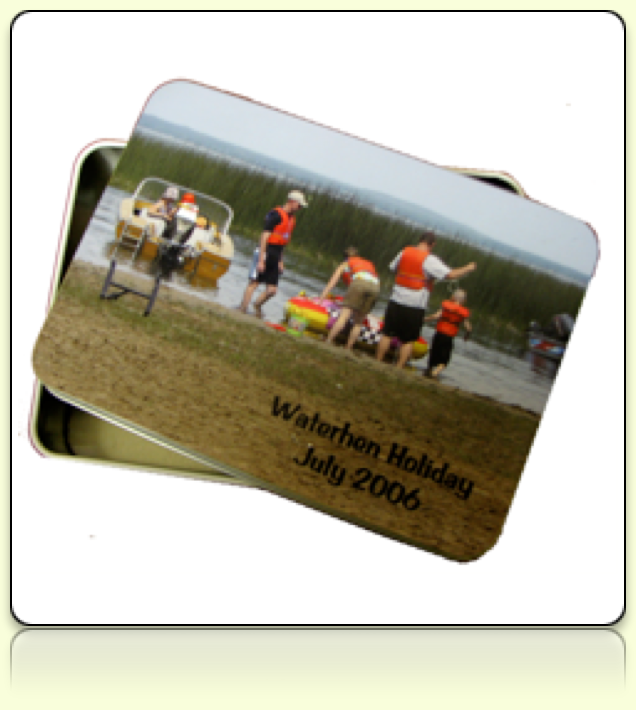 Tin Medium Rectangle
4½" x 6¼" x 1⅝"
This is the perfect size to store your 4" x 6" pictures. Put a picture on the lid and know at a glance what's inside.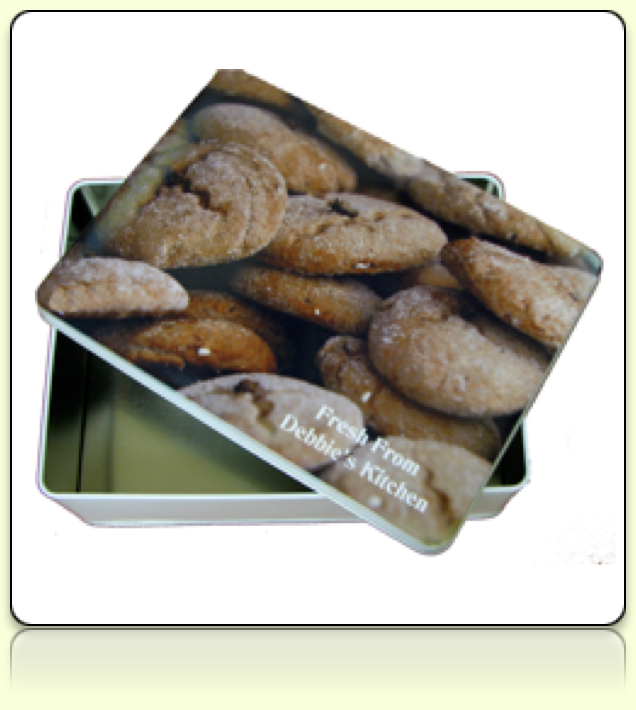 Tin Large Rectangular
6⅛" x 8¼" x 2⅝"
The perfect size to put those baked goodies in to give as a gift for a house warming, Christmas or any other special occasion.
---